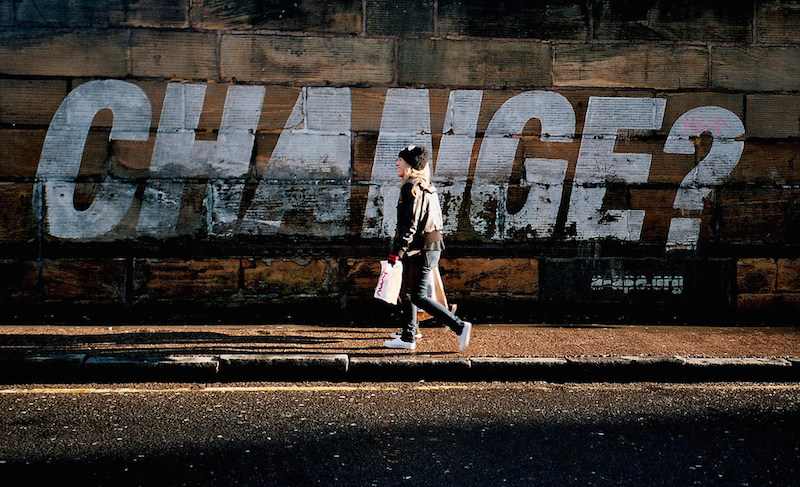 I am officially labeling 2014 as "the year of change."
I've moved. I've changed jobs. I've started blogging. And now I'm changing jobs again.
I accepted a new full-time job yesterday, for the second time in the calendar year.
Giving my notice at my current job was hard. It felt a bit like failure. I thought that if I didn't stick it out, at least for an "acceptable" amount of time, that I was admitting defeat.
But really, I was admitting that I know myself. That I would not flourish in my current environment. That moving on was a better option for me – and, in turn, for the company.
And I don't think that is what failure looks like.
The fashion industry is not for me. While I find it fascinating, the layers of business and distribution, the forecasting and trickle-down nature of trends, it is not where my passion lies.
And if you are not passionate about something, there is no reason to spend the majority of your waking hours focusing on it. 
That's the lesson I am taking away from this. That I knew it wasn't working and I took action to make a change. If we don't take responsibility for living our own lives, who will?
Starting December 15th, I'll be working at an ad agency in town whose primary clients are in the food industry. Considering how I spend a large portion of my free time, I am positive that this new opportunity is one that will align more fully with my passions and be something I can dive into and enjoy.
Have you made any decisions lately that actively changed your life?
Image courtesy of
SomeDriftwood
on Flickr Creative Commons.