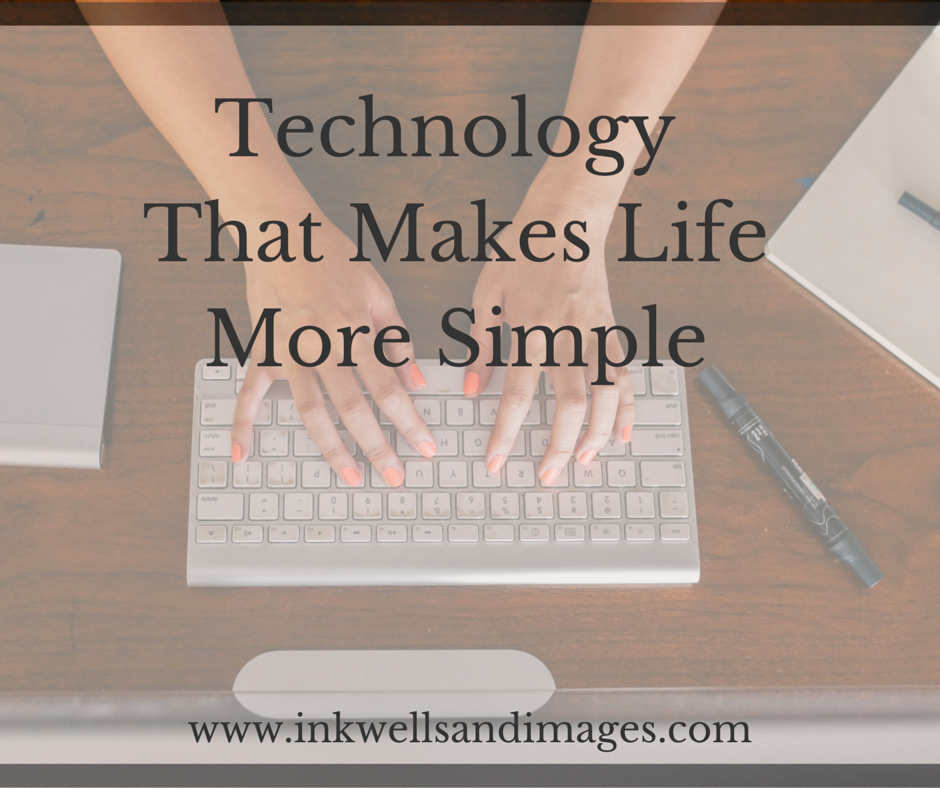 Most things in life could stand to be more simple, including life itself.
I find it fascinating that as humans we love to complicate things: make them harder, more complex. I think it makes us feel like we are working harder, accomplishing more. Me, it just makes me less patient and more angry and I have a hard time dealing.
So for the last couple of years, I have sought to simplify things. To unsubscribe, declutter, and choose quality over quantity. It's a continual process, this streamlining of life, but just this last week I was feeling like I had finally got the hang of it. I was no longer overwhelmed by my inbox or my shopping list or the stacks of papers on my desk. They were no longer weighing heavy over my waking moments.
Of course, this doesn't mean I've got it all figured out, but I'm going to share some tools that I have used that have helped me get organized, automate some processes, and take a little bit of the guesswork out of everyday living. These are things that work for me – you may have different or better systems and tools. And if you do, I'd love to hear about them!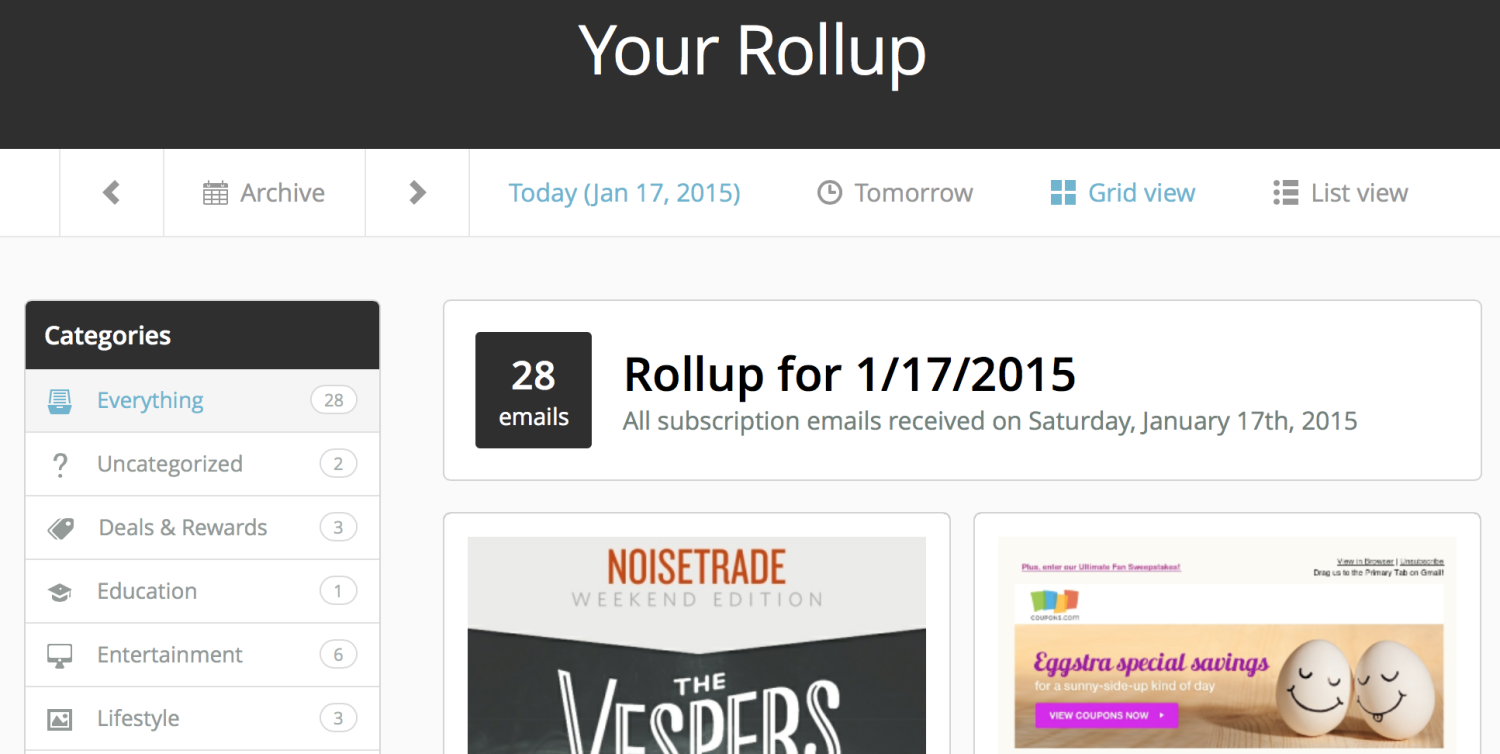 This FREE service is a lifesaver. Once you sign up, it allows you to "roll up" all of your email subscriptions that you still want to be part of, unsubscribe to the ones you don't, and leave in your inbox the ones you want to see as soon as they come. Then, the service delivers ONE daily email with all of those other emails in it – the 30% off sale fliers, the weekly LinkedIn digests, etc. – and files the originals in a folder in your inbox in case you want to access them. At first, it allows you to unsubscribe to a handful of emails and then makes you share the service at least once before allowing you to continue. No big deal: send out a quick tweet (others will thank you) and then keep rolling stuff up! This keeps my phone from dinging 800 times a day, and helps me to reevaluate if I really need to click that SALE advertisement email. Cost: FREE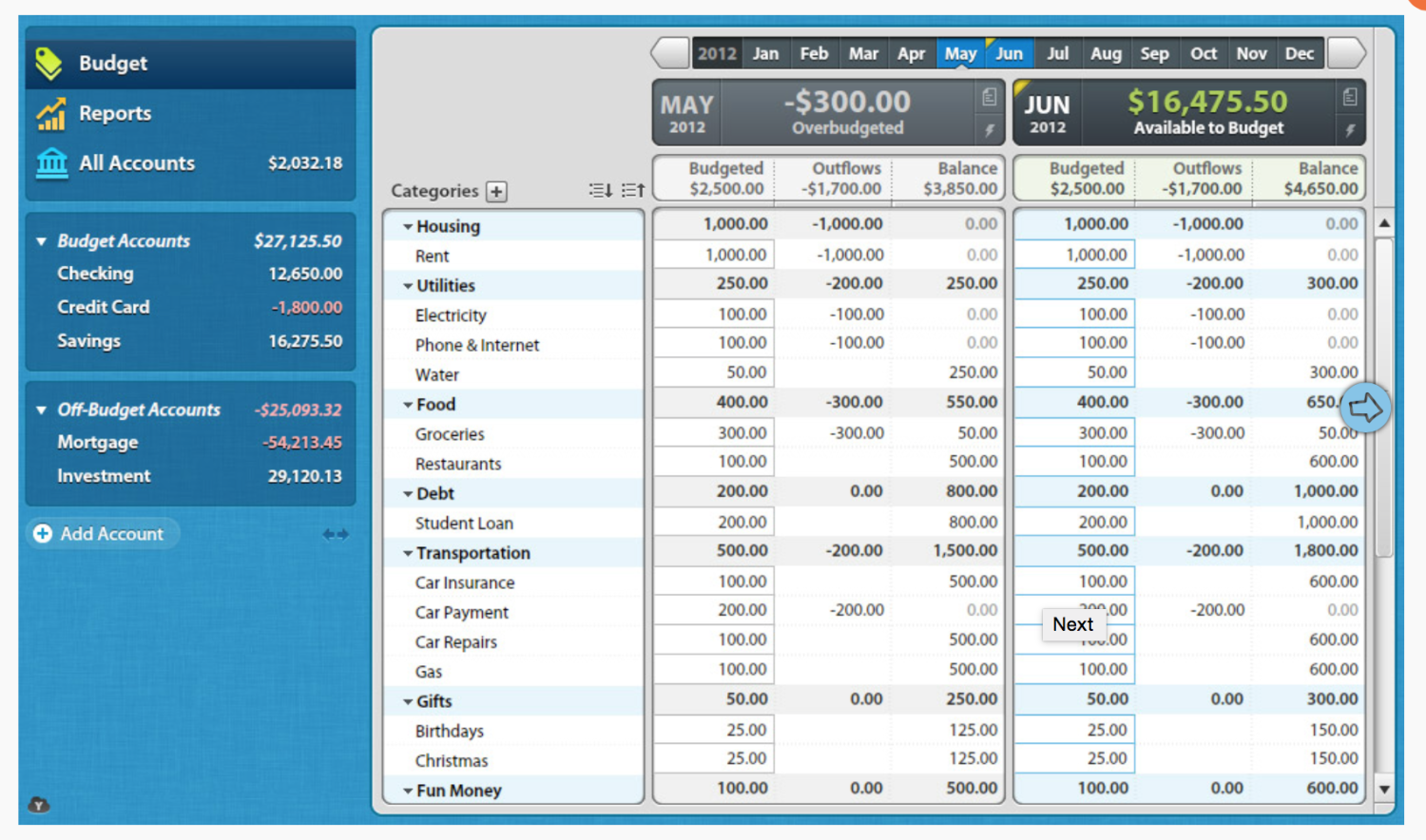 2. YNAB (referral link)
YNAB stands for "You Need A Budget" and it is the software we have been using for over a year to manage our finances. It's a $60.00 one time purchase (the referral link above will get you $6 off) that you download onto your computer (PC or Mac). You can also download the app for iPhone, Android, and Kindle Fire, and your budget syncs via Dropbox across all the platforms, allowing you to see up-to-the-minute figures for your spending and saving. I recommend using the tutorials on the website to get started. If you are currently in debt, the YNAB system helps you arrange your budget to get out of debt faster, and the goal of the system is to get you off living paycheck to paycheck. We find it helpful to keep track of what we have in each "account": gas, groceries, eating out money, etc. so that we aren't overspending. It also keeps track of those rainy day funds for you, so that you know you are saving enough each month toward yearly expenses like car insurance, real estate taxes, and your Amazon Prime membership (the important things, guys!). Cost: $56.00 with referral link [<— That number should be $54.00 – as you can see, I REALLY need YNAB to help me with my math…]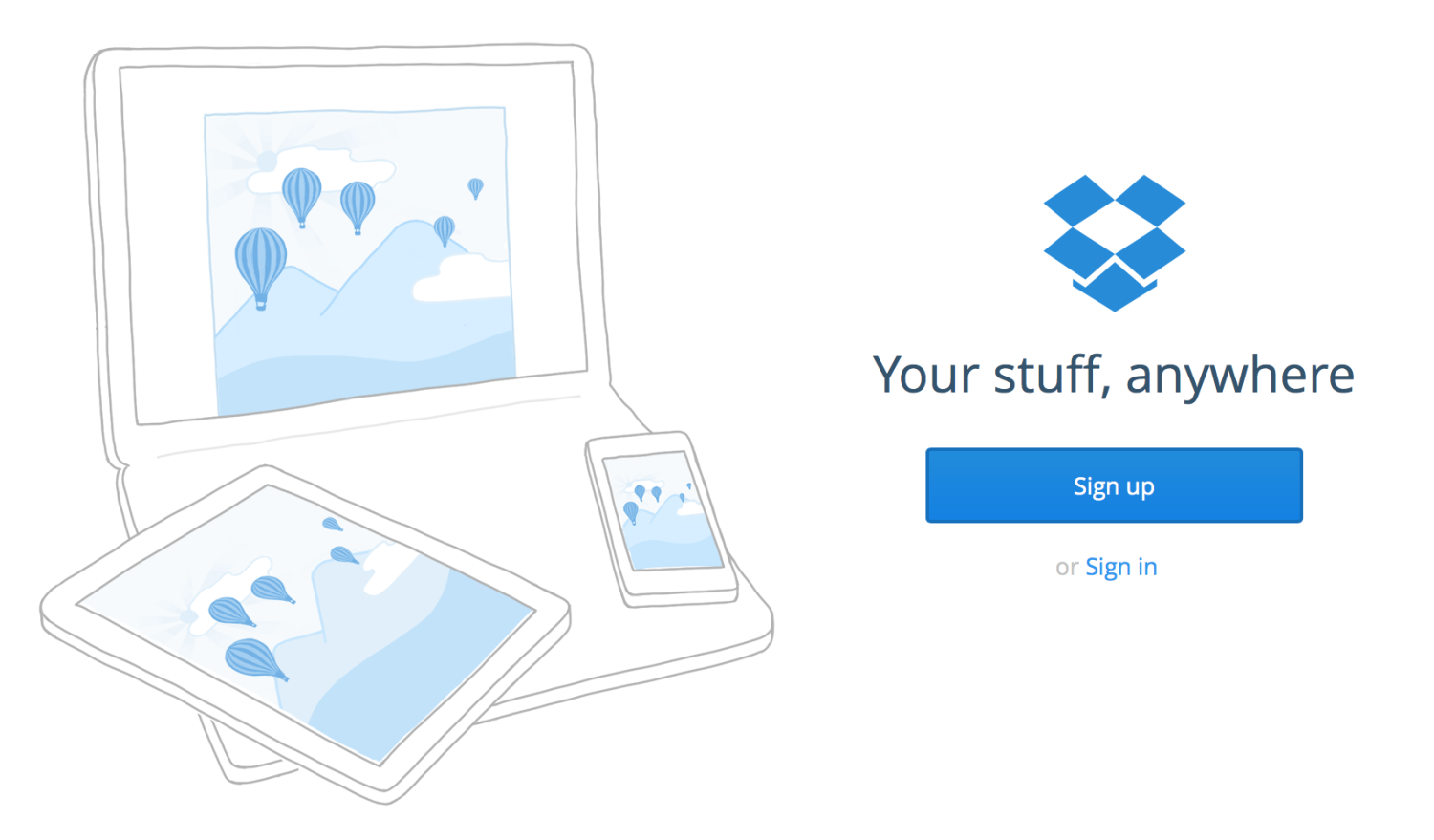 3. Dropbox (referral link)
Most of the internet already knows about Dropbox, but in case you are a last holdout, it is amazing. It's a cloud-based service that you download onto each device you own (all platforms). It then keeps the files you put in it synced across all those devices. Need a copy of your résumé to email to someone? Save it in Dropbox and access it from anywhere, anytime. Random new use I found: I keep an annotated map of where I live and where I need guests to park when they come to visit in Dropbox. Anytime someone comes to visit, I send them an email with my address and the parking map, regardless of whether I am on my home computer, work computer, or on my phone in the car. I use Dropbox for documents and photos, and Evernote does everything else for me. Cost: Free for a certain amount of space, which takes a while to use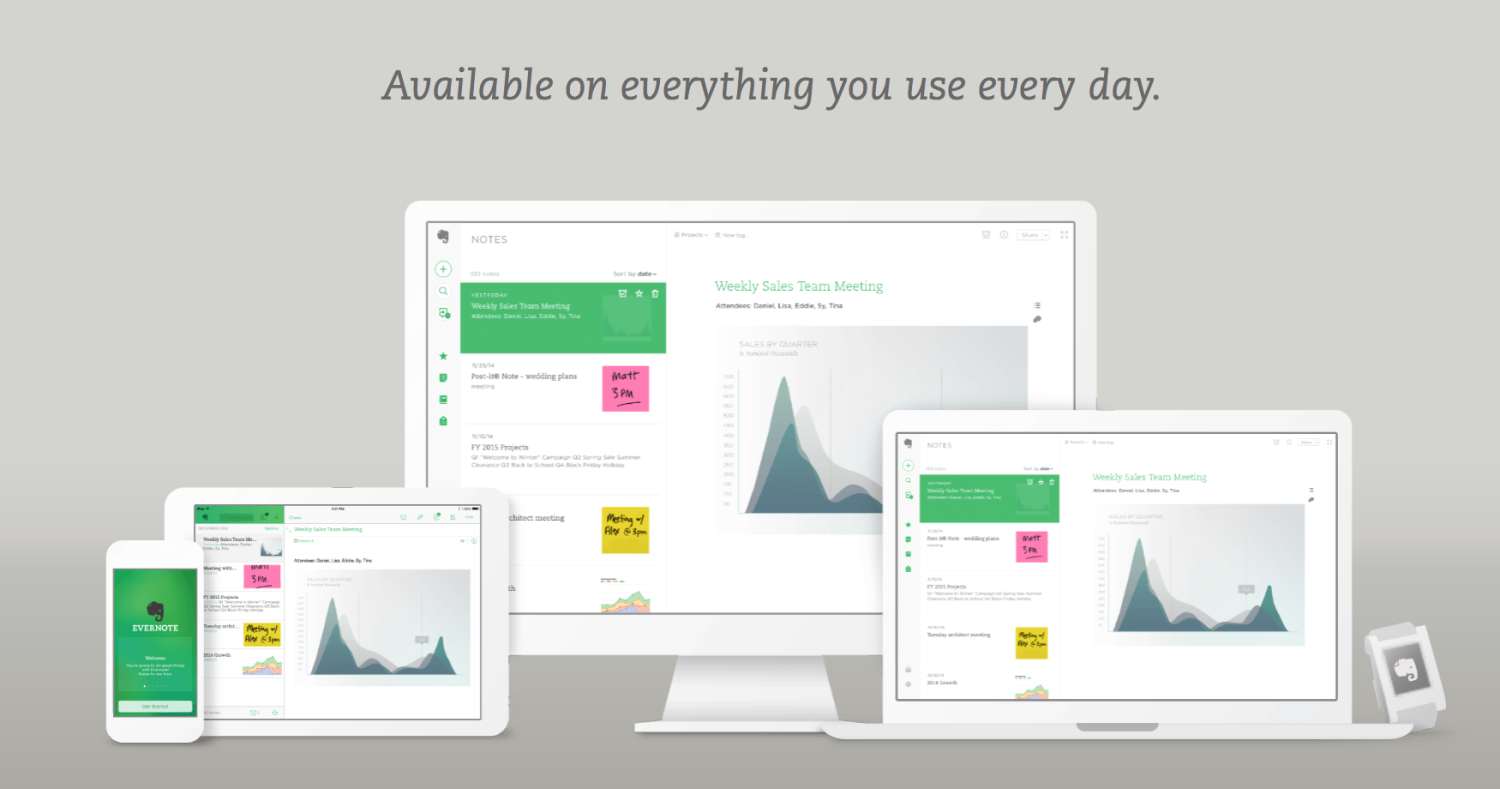 4. Evernote
I used Dropbox for documents like PDFs and photos, but Evernote is my true cloud software brain. In it, I store recipes, articles that I want to save, grocery lists, my address book, family birthdays… the list goes on and on. Speaking of lists, Evernote is also where I keep my list of books to read, list of books read, list of books to buy, list of books borrowed from me, and list of book recommendations for other people. I like books, and Evernote helps me keep that intense liking organized. I can also access all of my notes on every device, which lets me add books when a friend recommends them, check a recipe in the grocery store if I can't remember how much of something I need, or pull up my list of birthdays when I am buying greeting cards to make sure I don't forget anyone. The software makes every note searchable, so it's easy to find stuff later. You can also share notebooks with other users – a friend and I planned a joint vacation that way last year. Cost: Free for most features with limited uploads (I have ever crossed this threshold). Premium is $45.00 per year, and comes with more features and more space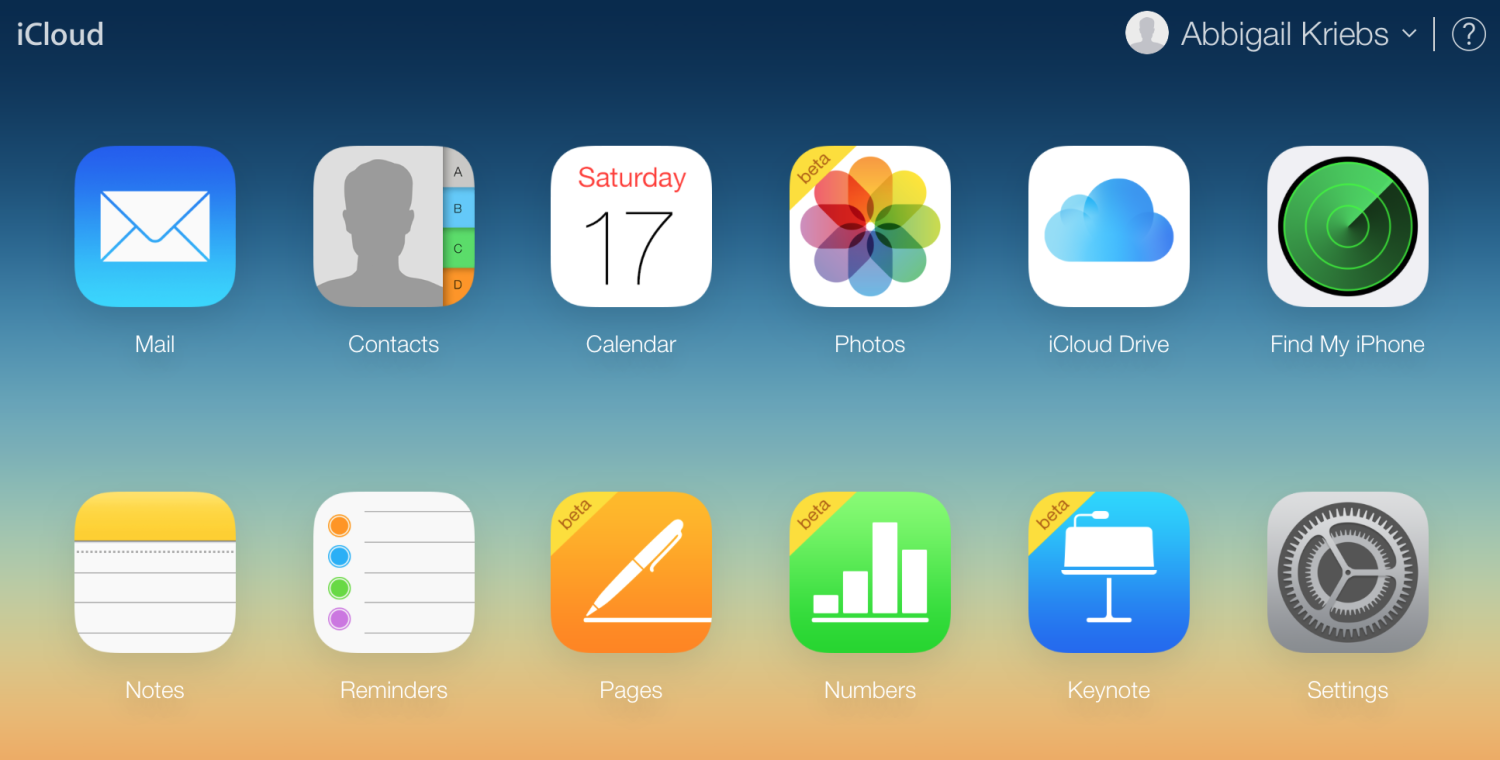 5. iCloud & iCal
If you are a Mac user, these are essential. Scott and I recently sat down (on Christmas day, actually) with our various devices and got all the settings right so that we can effortlessly share our calendars. It involved singing him up for his own iCloud account (finally) so that I stop getting all his notifications. Now, whenever one of us adds a new event to the calendar, it automatically syncs to the other calendar. We've color coded things so that we know if it's something only Scott needs to do, or if it is a work event for me and not him. In the three weeks we've been using this system, it has saved us so many back and forth texts and so many "I forgot" conversations. We've been putting things on the calendar (like date night a week ago & when we need to sit down and work on the budget together) so that other things don't crowd them out. Life saver. Cost: Free for a certain amount of storage. I pay $0.99 per month for extra 
What tools have you found that make life a little easier? I'd love to hear about them and maybe even try them out!