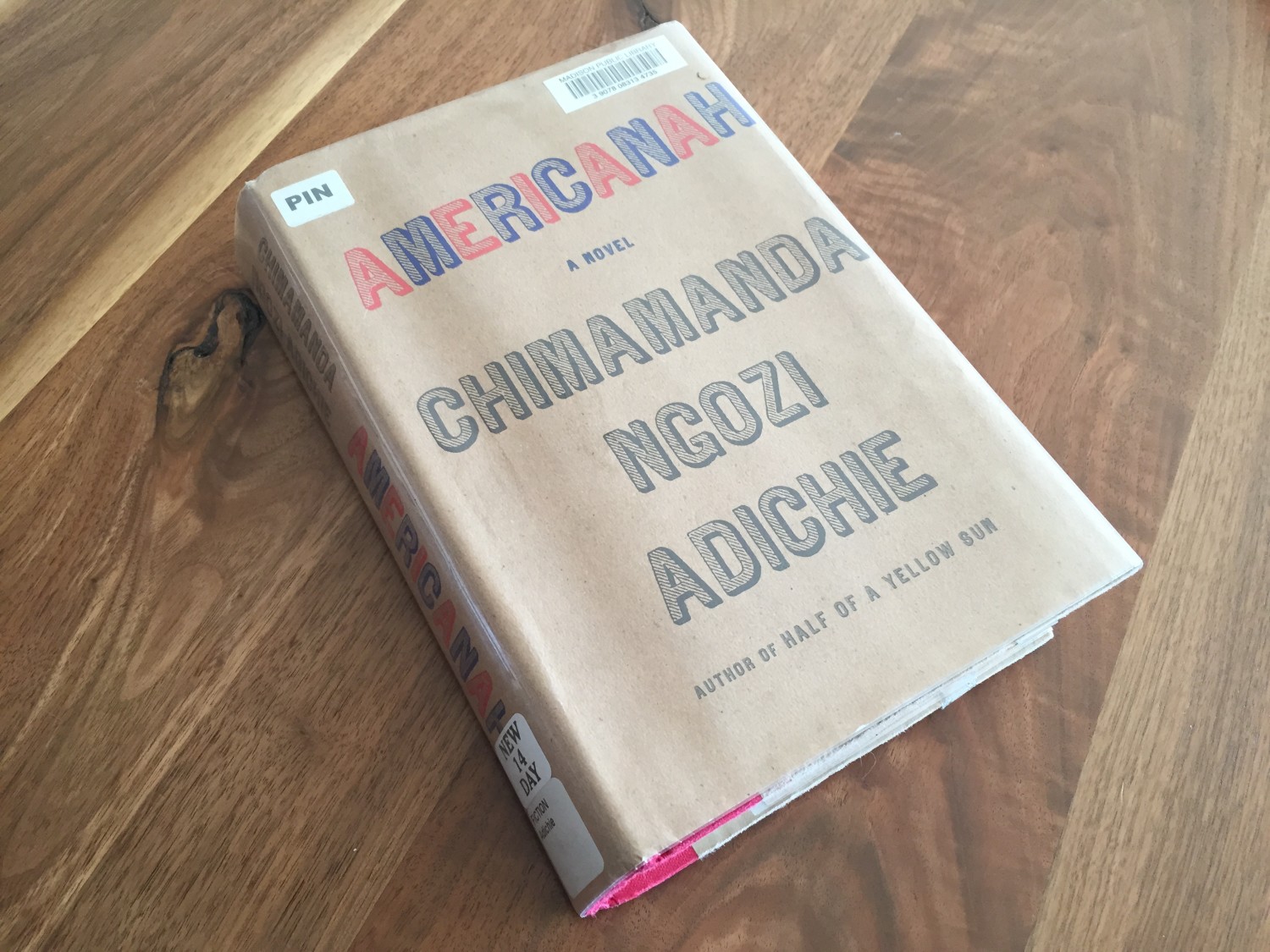 I cannot decide how I feel about Americanah
by Chimamanda Ngozi Adichie. On one hand, it is well-written, full of vibrant characters, and deals with tough themes: race, poverty, being an immigrant, and returning home to find it a changed place. On the other hand, I got the end of the novel not caring if any of the characters found happiness.
Adichie's discussion of being black in America, but not necessarily a Black American, is eye-opening. As a white American who has only ever lived in the Midwest, this is a topic that I know nothing about. In college I took course in African history and African-American Intellectual history, so went into the novel familiar with certain themes of belonging and identity as they relate to race and immigrant status, but learning about race in America is not the same as experiencing it. It was interesting to read Ifemelu's perspective on how being black in America was different, and how when she returned home to Nigeria that she didn't feel black anymore. I don't know as that I have the right lens to judge this novel – perhaps it's merit is one that I cannot fully see.
What I can see is the words and the story itself: Adichie's prose is at times poetical, and the first quarter of the novel is compelling: the plot, the observations, the commentary all work together to tell the story of Ifemelu, a young Nigerian woman heading to college in America on scholarship, leaving a boy she loves behind. She lands in the states to find a different world than what she was promised, faces significant struggles, and eventually attains success as a blog writer and speaker on the topic of race from the perspective of a Non-American Black. The novel flattens from there, as Ifemelu makes decisions that don't always make sense and that sometime hurt others.
Favorite Quotes:
"But she had not had a bold epiphany and there was no cause; it was simply that layer after layer of discontent had settled in her, and formed a mass that now propelled her… her relationship with him was like being content in a house but always sitting by the window looking out." – p. 7
"He was no longer sure, he had in fact never been sure, whether he liked his life because he really did or whether he liked it because he was supposed to." – p. 21
"She rested her head against his and felt, for the first time, what she would often feel with him: a self-affection. He made her like herself." – p. 61
"Did things begin to exist only when they were named?" – p. 160
"He was like a salutary tonic; with him, she could only inhabit a higher level of goodness." – p. 313
"She heard his words like a melody… and between them silence grew, an ancient silence that they both knew. She was inside this silence and she was safe." – p. 439
"Race doesn't really work here [in Nigeria]. I feel like I got off the plane in Lagos and stopped being black." – p. 475
Was it a good story? Yes, in that I think it is an important story to learn from, but it's not one I would recommend to a friend as an engaging or entertaining read. It's a book to read for perspective.
What could have made it a better story? While I imagine that all the ancillary characters were there to serve as anecdotes and fodder for Ifemelu's blog, I often got through a section wondering if it had been necessary. I feel like the middle third of the book could almost not exist and it still retain its shape.
Have you read Americanah? What did you think?